Proud of our past; excited about our future!
We look forward to repeating our success with you. Below are just some of the things we've accomplished in the past, our creative, experienced product development team has generated over several hundred patents for exceptional innovation. Our minds are on the future and successes we can help you achieve! "By working together, pooling our resources, and building on our strengths, we can accomplish great things." –RR
VERTICAL INTEGRATION – in developing new products for our customers, we optimize multiple technologies simultaneously, in real-time, under one roof, at a more rapid rate and more effectively than our competition. Experienced program managers operating under accelerated timing utilizing state-of-the-art processes direct all required disciplines and resources.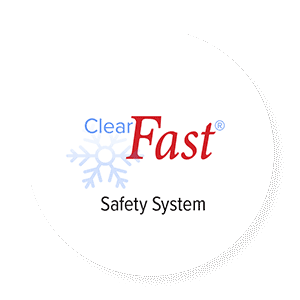 The ClearFast™ heated fluid washer system auto windshield cleaner for can provide up to 400% more effective cleaning than other systems. A unique dual heating method provides instant (<20 seconds at 28 F ambient) and stored heated fluid.