Expertise in custom display technologies assures cost effective, timely solutions for your display needs. (CRT, LCD, VFD, E Panel displays)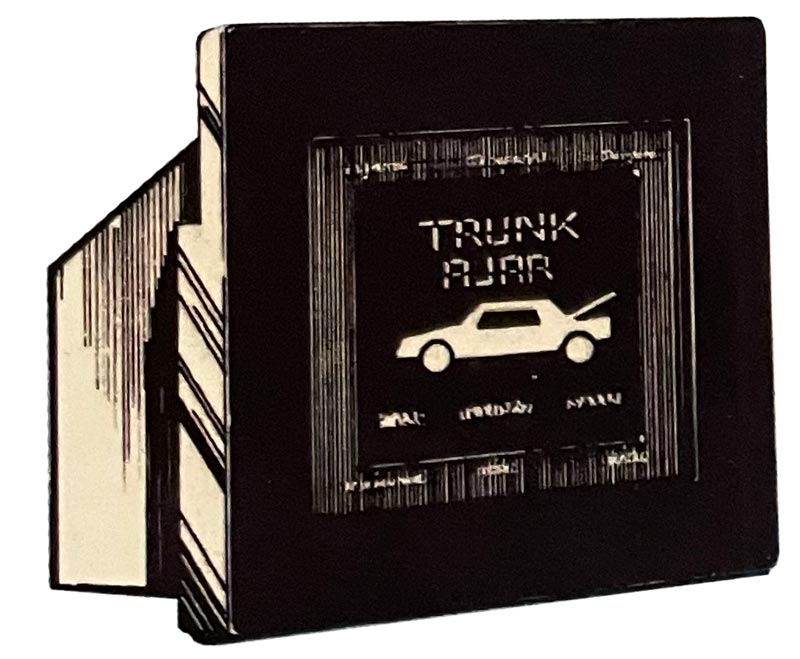 CRT Systems:
•Tomorrow's technology implemented in today's automobile
• Driver touches illuminated boxes displayed on the CRT screen to alter interior temperature, program trip computer, control sound system and more.
• Voice response: voice command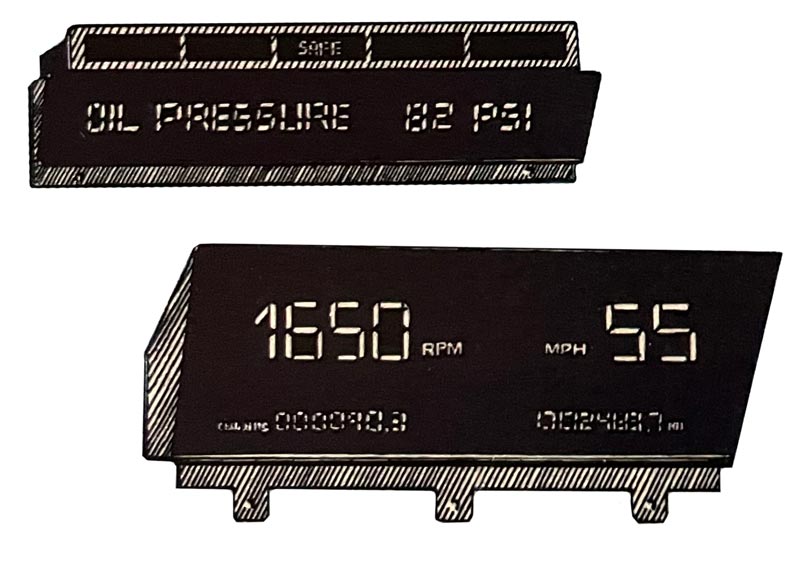 VFD Systems:
• Sharp digital readouts provide driver with vehicle speed, engine RPM, odometer and engine hour information.
• Message Center interfaces with keyboard and main computer to provide the driver with more than 280 messages.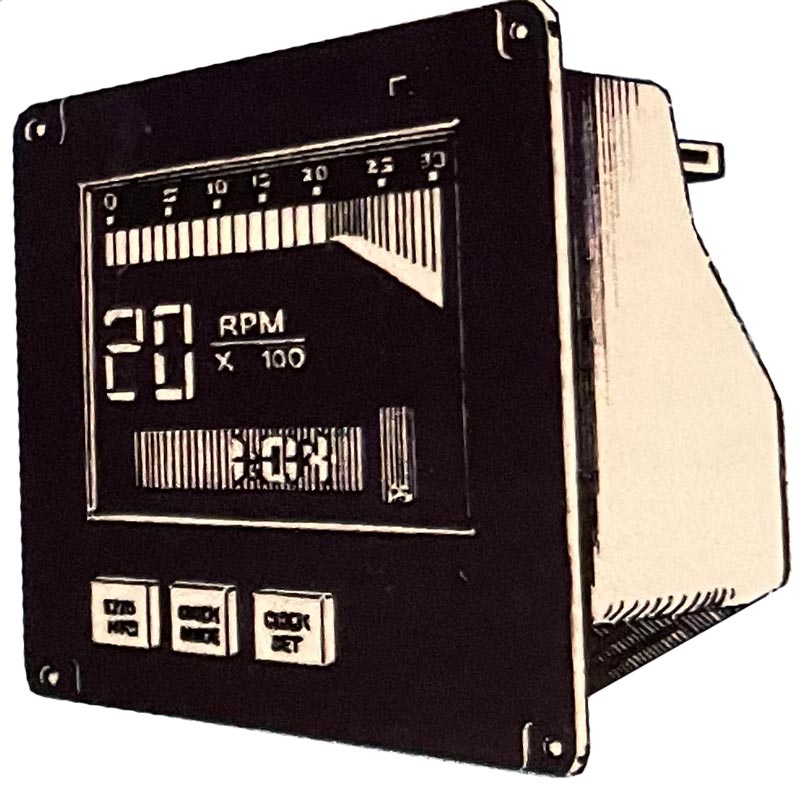 LCD Systems
• Low cost per function display
• Multi-colored analog and digital readouts conveniently display vehicular speed and engine RPM, in addition to odometer, clock and other data.
• Vehicle control display provides status messages and permits driver input to onboard computer.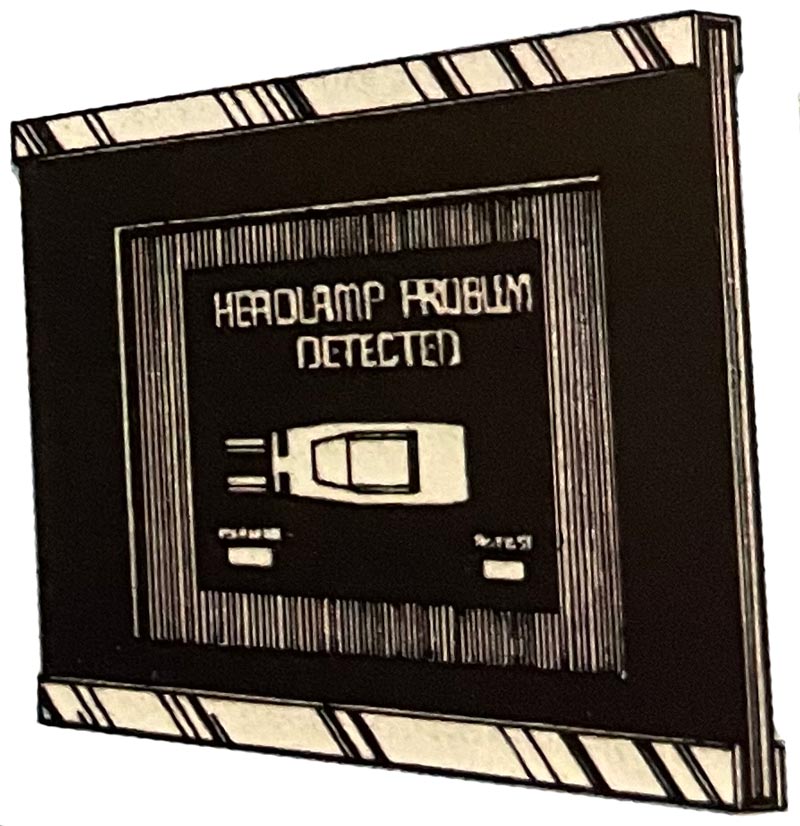 EL PANEL
• High resolution, compact panel provides complete vehicle information in analog, digital and graphic displays.
VEHICLE DISPLAY TECHNOLOGY
On-going technological advances in the various display mediums continue to drive down cost while simultaneously increasing product performance. CRT, VFD and LCD based displays are premiering in an ever increasing cross section of vehicles.
NARTRON'S DISPLAY PRODUCT CAPABILITY
Nartron's skilled engineering and technical personnel are providing integrated vehicular display and control systems to automotive, truck and off-road customers.
CRT SYSTEMS
Utilizes advanced technology to provide the driver with finger tip control of an automobile's climate system, entertainment system, trip computer and diagnostics.
Nartron currently produces CRT systems for automobiles.
VFD SYSTEMS
A Vacuum Flourescent Speedometer and Tachometer providing bright, crisp digital readouts and featuring a three million mile odometer and an engine hour readout is currently being provided to the automotive market.
A VFD Message Center providing 20 alphanumeric characters which display over 280 standard messages has been provided to the automotive market.
LCD SYSTEMS
Liquid Crystal Instrument display developed and manufactured for automotive use features a multi-colored, 40 segment analog speedometer and 3 I segment bar graph tachometer with attendant digital readouts, an electronic clock with four time zones, an odometer with electronic memory and a resettable trip odometer.
A large display and message center featuring two LCD's with a total surface area in excess of fifty square inches, duplex drive, over 460 segments and EL backlighting has been developed for a heavy duty vehicle.
EL PANEL
Nartron research and development has demonstrated the potential of EL in vehicles.
EL is inherently compact, lightweight and rugged.
GAGES
Electronic individual displays or multiple function (switched or prioritized). Standard 2″ diameter and special sizes available. VF or LCD. EL optional.
From specification to delivery of product, Nartron does It all!