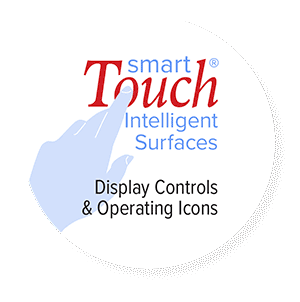 Smart Touch® – Car Dashboard, Console, interior buttons – Electronic Hand Controls for Cars
Electronic hand controls for cars are an innovative technology that lets drivers easily control various electronic devices. These controls provide an intuitive and efficient way to interact with the vehicle's systems, enabling quick and easy access to functions like car interior LED lights, HVAC, radio, instrument panels, defrost button in the car, door locks, and sunroofs. Capacitance sensors used in these electronic hand controls detect the presence of the user's hand or finger on the control surface, allowing for multi-touch input and smooth sliding gestures across screens without the need for physical buttons. This use of capacitance sensors has revolutionized luxury car interior design, allowing car manufacturers to provide a more interactive and user-friendly experience by incorporating capacitive sensors around the steering wheel and other parts of the car's interior.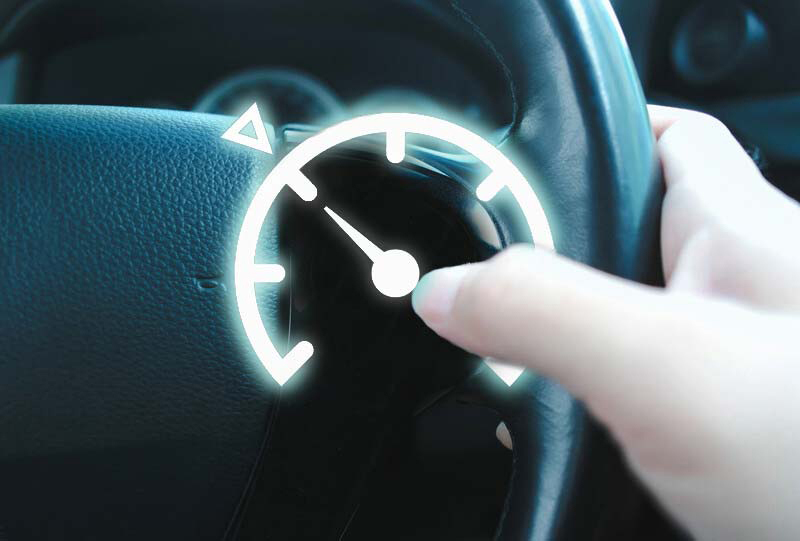 Smart car interior – Functional interiors for a car
Smart car interiors, equipped with automotive capacitive touch solutions, have transformed the way drivers interact with their vehicles. By integrating capacitance sensors into the car's interior, users can effortlessly access electronic devices without the need for physical buttons. This technology supports multi-touch input and smooth sliding gestures across screens, providing maximum convenience and comfort. It's no wonder that digital hand controls for automobiles are increasingly popular in luxury car interiors.
Capacitive touch solutions offer a stylish and functional option for automotive interior design. They allow for customization of various sections of the car's interior, ensuring maximum convenience and comfort tailored to individual preferences.
Applications for car dashboard / interiors include capacitive touch buttons:
Car interiors can benefit from electronic hand controls and capacitive sensors instead of mechanical buttons, resulting in a more aesthetically pleasing design without moving parts. These sensors can also detect multiple inputs within their area, enabling automatic shutdown or lockout functions.
Smart Touch® technology controls fluorescent fixtures and electric motors in car interiors, providing a compact control configuration suitable for tight spaces.
Capacitive touch buttons can enhance car interior lighting by allowing drivers to adjust brightness levels with a simple touch, providing a modern and responsive interface without physical buttons.
Capacitive touch screens facilitate easier navigation in cars, enabling drivers to access maps, control audio settings, and perform other functions with minimal effort.
Furthermore, Smart Touch® technology is versatile, capable of operating on both AC and DC power sources and controlling resistive and inductive loads. Its solid-state switching operates at logic levels and interfaces directly with electronic controllers. Notably, Smart Touch® allows for multiple touches simultaneously or smooth sliding gestures across screens. These digital hand controls for automobiles enhance functionality and user experience.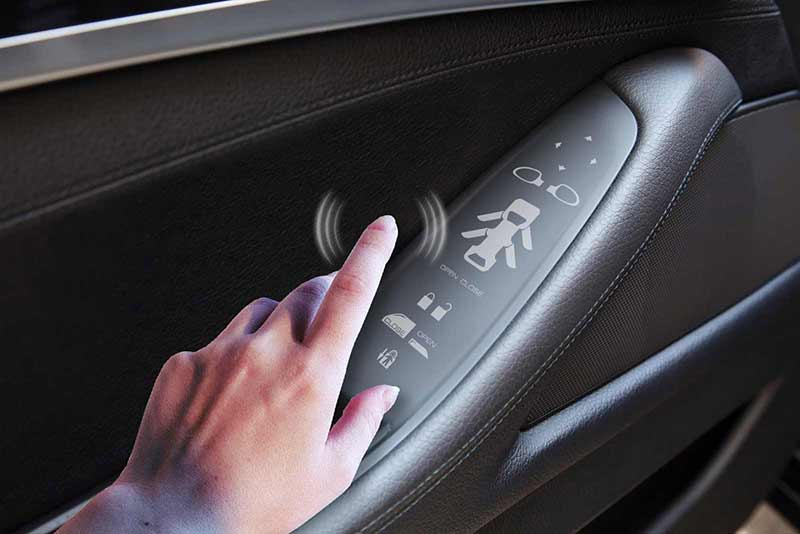 Advantages of Car interior electronic control systems
The advantages of electronic control systems for car interiors are significant. By replacing manual control systems, electronic hand controls with capacitance sensors enable users to slide their fingers across the car's interior panel without pressing any physical buttons or knobs. This increased functionality and comfort make electronic controls ideal for drivers seeking an easier way to interact with their car's interior systems. Additionally, capacitive touch technology benefits individuals who require extra accessibility or convenience while driving.
Dead Front Display: An Invisible Revolution in Car Interior Electronics
Dead Front Display is an innovative electronic technology revolutionizing the design and functionality of car interiors. This technology utilizes capacitance sensors to detect when the user's hand or finger is on the control surface, enabling multi-touch input and smooth sliding gestures across touch panels without pressing physical buttons. As a result, front panels, switch panels, and graphic overlays seamlessly integrate into the car's interior design, providing drivers with enhanced comfort and efficiency. Our digital membrane switch testing ensures the performance of these touch control technologies before their implementation in car interiors. Dead Front Display represents a more efficient and intuitive future for the automotive industry.
Utilizing Haptic Technology for Enhanced User Experience
Utilizing haptic technology enhances the user experience, making it more comfortable and efficient. By combining front panel graphic overlays, car switch panels, and key moment haptic technologies, drivers can interact with the car by simply touching or hovering their finger over a button. Haptic feedback technology generates a buzz or vibration at the fingertip, mimicking the sensation of hovering over a button and providing drivers with tactile feedback about different parts of the car. Applying haptic forces to automotive steering enhances contact with the driver, increasing comfort and efficiency when operating electronic devices inside the vehicle. Haptic technology is rapidly becoming the gold standard for user experience in automotive applications, delivering a more enjoyable driving experience through the combination of front panel graphic overlays, switch panels, and haptic feedback during critical moments.
What is a dead front panel – Touch-sensitive controls for automotive applications
A dead front panel refers to an electrical device that contains digital or screen graphics, membrane switches, and other components. Typically located on the front of a car's interior, center console, or interior doors, the dead front panel serves as an access point to control systems within the car. It can also be found in various consumer electronics applications like computers, televisions, radios, and more. When not powered, dead front panels appear completely blank, hiding what lies beneath their surface.
Dead front panels offer aesthetic value and functional benefits for both car owners and manufacturers. They provide a clean exterior appearance by concealing wiring behind them while still allowing easy access for repairs or upgrades in the future. Functionally, dead fronts enable drivers to interact effortlessly with their vehicles through buttons, knobs, or switches located on the panel's surface. These panels effectively control climate settings, audio controls, navigation systems, and other functions within the car's dashboard area.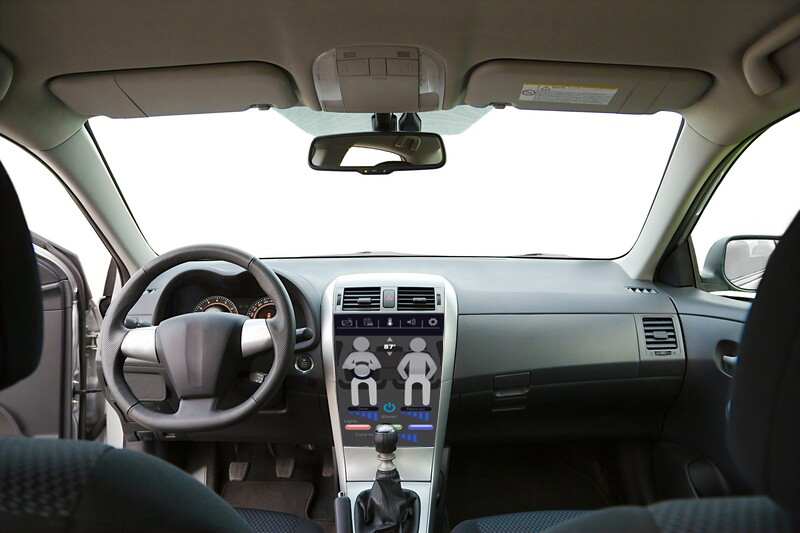 Car Dashboard with Smart Touch in your car's interior
A smart car dashboard with Smart Touch technology in the car's interior is increasingly popular in modern vehicles. By incorporating capacitive touch and Smart Touch technology, drivers can easily interact with their cars through buttons or switches located on the dashboard's front panel. This provides an efficient and aesthetically pleasing way to control various components within the car. Additionally, haptic feedback technologies generate a buzz or vibration that can be felt at the fingertip when hovering over specific parts of the vehicle, enhancing the overall driving experience. This notification system not only alerts car occupants but also provides them with detailed information that may require immediate attention, thereby increasing safety. It also offers clear direction and guidance on handling situations, empowering drivers to make informed decisions. User-friendly Smart Touch® electronic hand controls for cars have revolutionized the driving experience, enabling us to enjoy our time behind the wheel even more!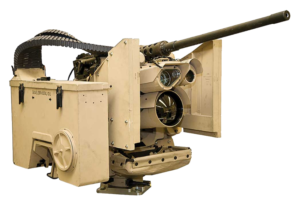 The CROWS for JLTV and MRAP is a series of remote weapon stations used by the US military on armored vehicles and ships Clear Vision™ is offered by us!
Read More »