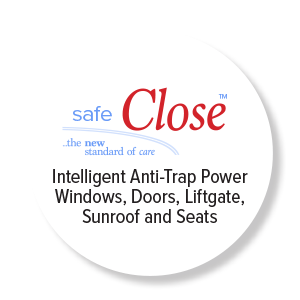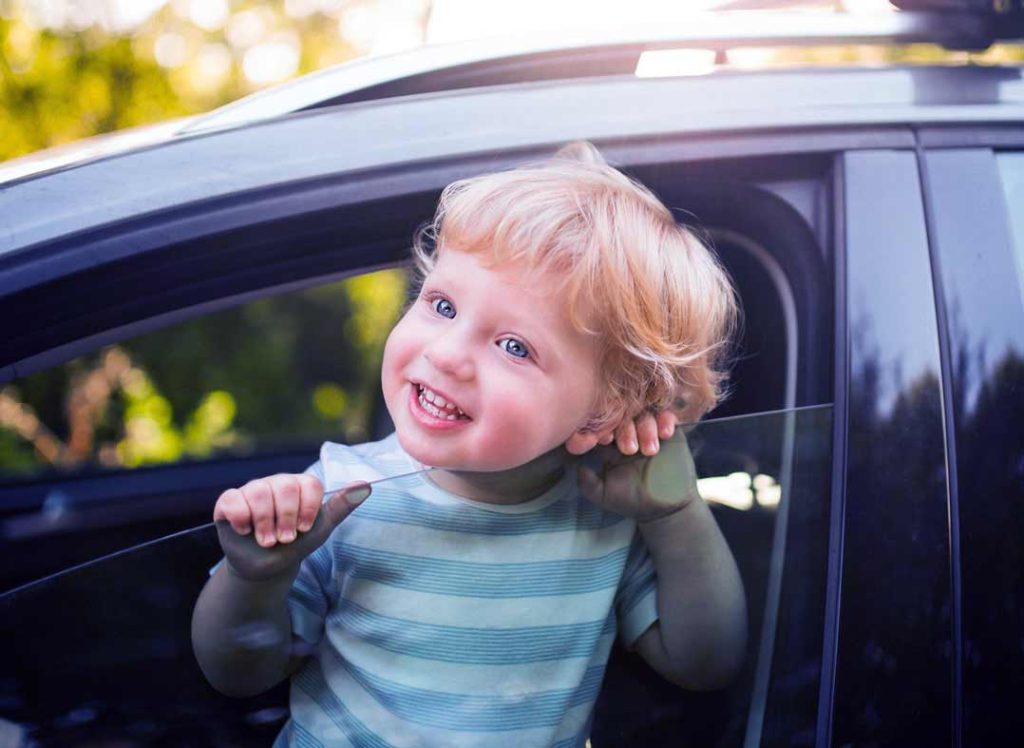 Safe Close™ Anti-Trap / Anti Pinch Power Windows, Liftgate, Sliding Door, Tailgate, Tonneau, and Sunroof
Our anti-pinch / trap power window system is designed to keep you safe. The Safe Close™ system integrates with all power closures and uses a capacitive sensor to detect when someone is near the window. If someone tries to close the window while your hand is in the way, the system will automatically reverse the motion, preventing you from being injured.
What is a Safe Close™ anti-trap closure?
Most people know it's dangerous to have your hand near a closing car window, but did you know that there are systems available to prevent this from happening? Smart Close anti-trap / anti-pinch closures use a sensor to detect when someone or something is inside the opened window and will automatically reverse the motion if necessary, preventing you from being injured.
What other car or truck parts can smart close detect?
The list is long and growing: power windows, liftgates, hatchbacks, tailgates, sliding doors, tonneau covers, and even sunroofs can all be outfitted with our anti-trap technology. Each application benefits from our patented capacitive sensor system that reacts quickly to any obstruction in its path, reversing the closure to prevent injuries and damage to the vehicle.
What are the four modes of Smart Close?
The four modes of Safe close™ are non-contact mode, contact mode, speed mode, and obstruction mode. These four modes provide redundant/anti-trap operating modes to ensure safety.
Non-contact mode is activated when human presence alters the electrical space-charge field, which causes the closure to reverse before actual physical contact. Smart Close offers window zero force non-contact obstacle detection within a distance of up to 10 mm (3/8″). Billy's window knows where his arm is, just in case his mother doesn't. 
Contact mode is activated when forces created between obstructions and the sensor strip cause the closure to reverse after less than 40N of applied force.
Speed mode is activated when monitored liftgate speed when the sensor identifies an obstruction in the path of closing.
Obstruction mode is a failsafe mode that is activated when all other modes have failed.
Safe Close™ enhances care and comfort with these features: 
Power Window operation without key in the ignition

Key fob (RKE) window close; remote control 

Automatic power window close (on driver vehicle exit) 

Automatic rain sensing close 

Automatic hot weather window venting 

Allows faster closure speed 

Eliminates false closure reversals caused by environment and installation. Unexpected 'up market' feature heightens brand awareness. Allows for capacitive iPad-style (finger gesture) window switch vs. mechanical switch.

Wide freedom of switch styling is now possible 

Great styling enabler in the direction of iPad-inspired interior 
NHTSA issues
 – FMVSS 118 – Slowly getting there
NHTSA issues – Federal Motor Vehicle Safety Standards (FMVSS) this organization implements laws. Regulation like these allow us to reach our goal to prevent and reduce vehicle injuries. Power windows pose a clear and unexpected danger to the public, especially children. The safest available technology (injury free) is not widely used in the automotive industry. Existing federal standards do not adequately address the dangers posed by power closure systems. The federal standard FMVSS-118, "Power-operated window, partition, and roof panel systems," needs to be improved.
FMVSS-118 S5 (which requires window direction reversal before contacting or exerting a squeezing force of 100 Newtons) should become the standard for all automotive power closures. Our systems will do that very thing.
How are safety concerns solved by using Smart Close anti-trap / pinch closures?
Smart Close anti-trap / pinch closures solve these safety concerns with its innovative technology. The Smart Close system uses sensors to detect a child's presence and will not allow the window to close if there is contact with the child. This prevents the child (or pet) from being injured or killed by a closing window. Fingers and hands will also remain safe with our safety system.
It gives your automobile complete anti-trap anti-pinch functionality. Our non-contact technology offers a significant safety improvement over existing power closure systems. It uniquely provides unmatched safety improvements without compromising closure functionality. Protects children from being trapped, injured, or killed. Smart Close eliminates false closure reversals caused by environment and installation factors. Stops the override condition now required for closures. Provides new additional features without compromising safety or functionality.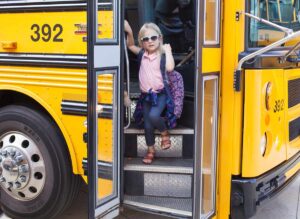 School buses are one of the safest ways for children to get to and from school, but accidents can still happen.
Read More »