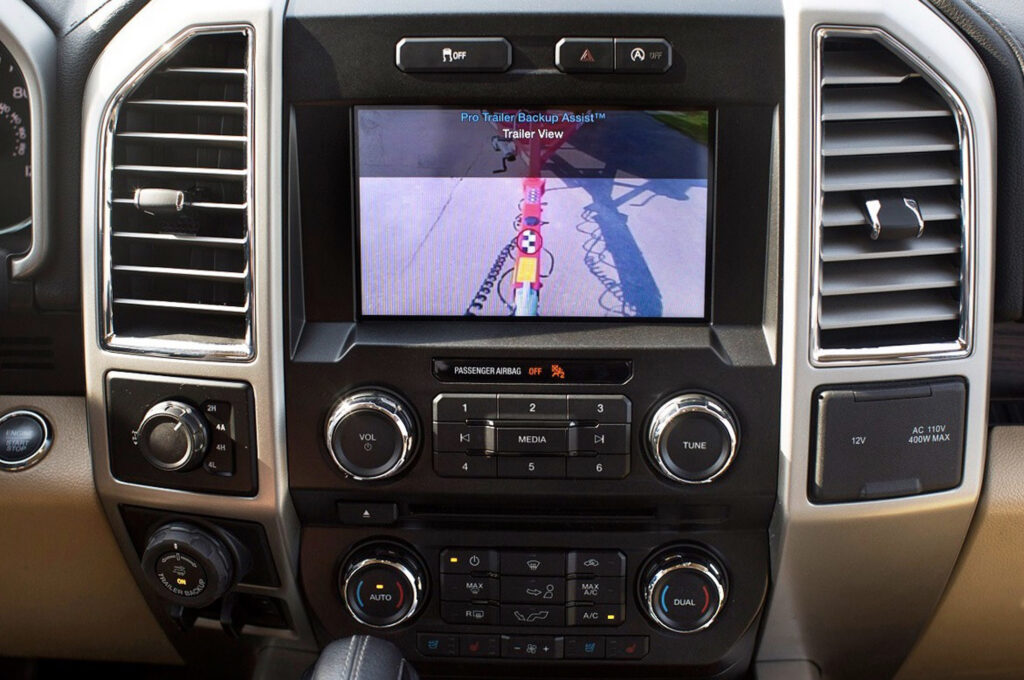 Pro Trailer Backup Assist
One of the best things about owning a pickup is you can haul stuff. A lot of stuff. And not just in the bed. A pickup can haul a trailer hauling tons of stuff.
But, as anyone who has backed a truck towing a trailer knows, going in reverse is unintuitive and a pain in the ass, even for an experienced driver. Turn right to go left. Or is it turn left to go left? I can never remember, and it usually requires some trial and error, particularly in tight spaces.
Now, Ford says it's made the process as easy as turning a knob. The 2016 F-150, which will go on sale late this year and can tow up to 12,000 pounds, is the first pickup with what's called (in true Detroit marketing fashion) Pro Trailer Backup Assist. We call it the n00b knob.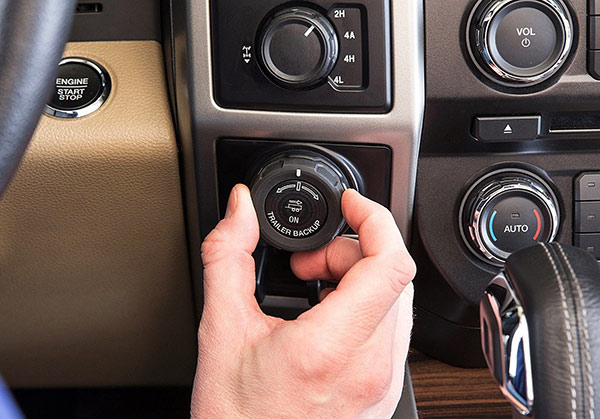 The system, which has been in development for five years, works by tapping into the truck's electric power steering (which the F-150 got in 2011). You just have to teach the truck's computer to work with any trailer you hook up, a 10-minute process. Take a few measurements, add a black and white sticker to the hitch so the rear camera-based system can keep track of what the trailer is doing, and you're good to go. The system can store info for as many as 10 trailers, each as long as 33 feet from the hitch point to the center of the axles.
The driver turns a knob on the dash, and the truck does the rest, steering and controlling the vehicle speed with the gas and brake pedals. The rear camera gives the computer a reference angle using the black-and-white sticker for reference, limiting the truck's rearward speed as the angle of the trailer increases.
"We got into brainstorming what other functionality we could get out of electric power steering for our customers," says Brad Hochrein, truck towing technology supervisor for Ford. "Knowing our truck customers and how difficult it is to back a trailer," one of the leading things to come from the adoption of electric power-steering was this backup assist.
The feature  (Pro Trailer Backup Assist) doesn't work with gooseneck trailers, but that shouldn't affect many F-150 drivers, Ford says. Reps wouldn't say if the company plans to add the feature to its other pickups. But if this proves popular among F-150 customers, our money's on expansion.