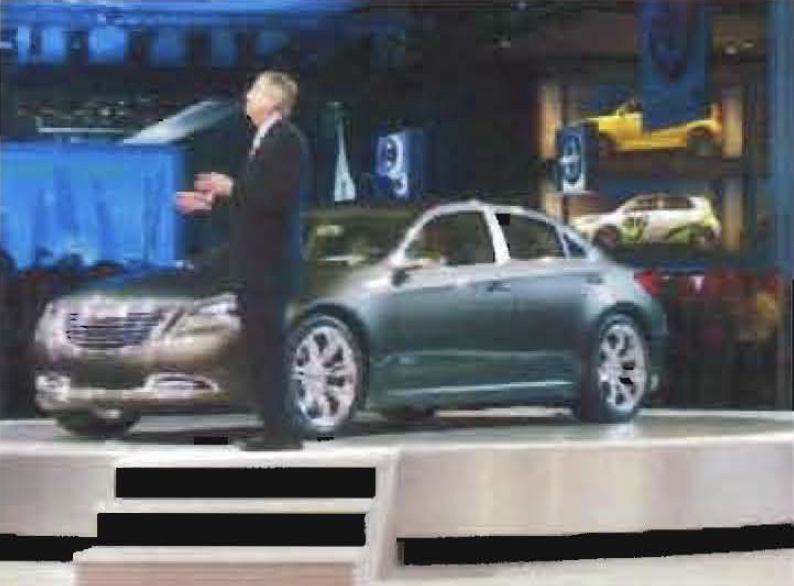 By Marty Padgett
The Detroit auto show opens to the public on Saturday. The media has slipped out of Cobo Hall after one of the shortest press days in recent memory.
Despite the gloom surrounding the industry, there were glimmers of hope. Each of the Big Three showed an unexpected concept car. Each was compelling in its way. Toyota and Lexus recast the Prius and a new HS 250h hybrid as their halo cars. Even the Chinese auto companies and the EV makers Tesla and Fisker showed that you don't have to be big. They experienced finding new ways to lose money selling cars in the U.S.
While you're cruising around our 2009 Detroit auto show. Where you'll find all the links to stories from this year's gala event and tons of photos, too. Keep in mind these scene-stealing vehicles that our editors have chosen as the best in show from Detroit:
The best concept car was the Chrysler 200C EV
Rex, Detroit Editor
The best concept car was the Chrysler 200C EV. Chrysler didn't let the media know that it was planning a traditional show car for the 2009 Detroit Auto Show. So when the 200C EV rolled onto the IV platform, it caught everybody by surprise. While the exterior of the little 200 is handsome, the electric powertrain is politically correct (and politically expedient); the 200C EV gets my vote because of its instrument cluster. There are no traditional switches or levers. Everything is controlled by the same technology that makes your iPhone work. Chrysler worked with a technology supplier from Reed City, Michigan. They created the gesture-based system. The patents behind much of the technology that makes the iPhone and the 200C EV's interface system work. Expect to see this technology on cars within the next decade because they recently signed a manufacturing deal with mega-supplier to handle production.
Marty Padgett, Editor Best Concept: Chrysler 200C. Since the dark days of the Nardelli era ushered in, we in the media haven't had the easiest time finding the light at the end of Chrysler's tunnel. If – and it's huge if they can find a sugar daddy willing to invest in its future and donate a mid-size, front-drive platform to build this concept. Chrysler could easily charge back into profitability and electrification. While the U.S. Government screws around with building bridges to nowhere, this sleek, techno-savvy concept could be Chrysler's bridge to sustainability. Points also for realizing that a long-term future doesn't involve all cars chopped, channeled, and turned retro.