iQ PowerTM touch screen system, uses powerful MPA (multipoint activation), proprietary Smart Touch® technology to empower the user to reach and come close to its surface (which illuminates the IP). With a flick or gesture of a finger, quickly scroll through a wide array of menu options such as climate, music, GPS, etc.
Wide design features and instrument panel styling/function is instantly achieved. Elegantly sculptured contours with cool, sleek displays bring "touchscreen envy" to the car cockpit for the first time!
IQ power systems dramatically improve functional it will cost much less international knobs and buttons. Easy to use screens reduce driver distractions and significantly improve safety A breakthrough in reliability.
As the inventor of Smart Touch®, our more than 20 years of capacitive iQ PowerTM touchscreen design experience makes us the only choice when you need the HMI power enhancement of multipoint activation.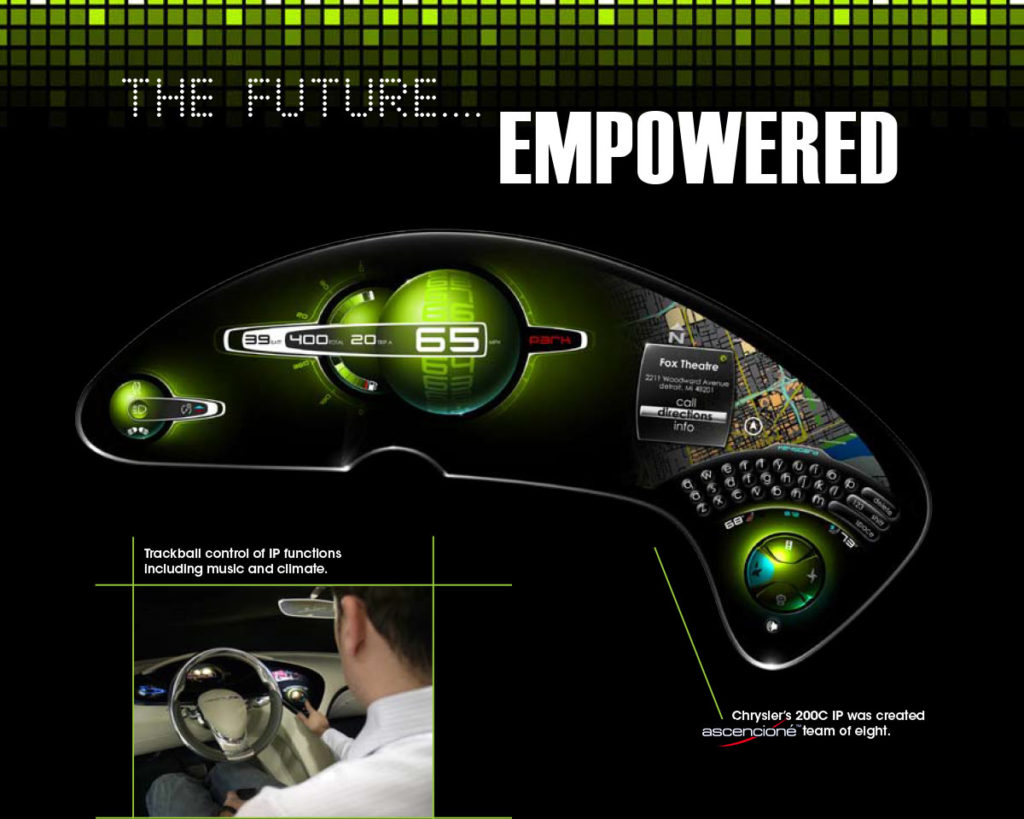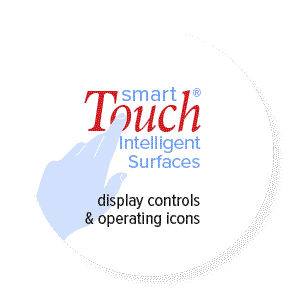 Smart Touch®
is covered under one of more patents and others pending
Smart Touch®
and
iQ Power®
are trademarks of
ascencione

  ´
®