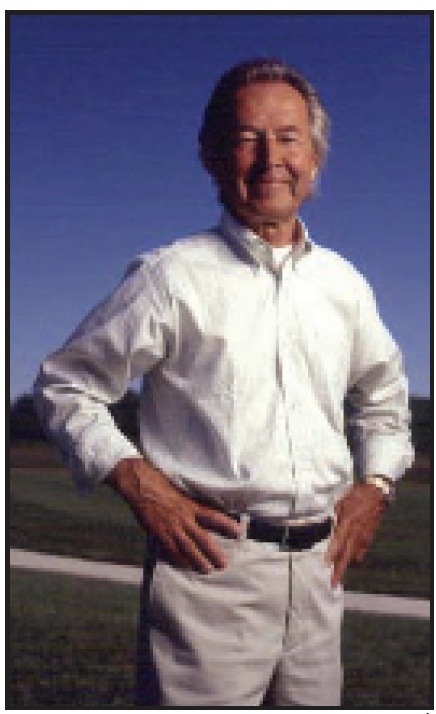 Special Section – TECHNOLOGY
BY SALLY BARBER
Nartron founder pushes the parameters of technology – being top innovators

Inc. magazine ranks the company
as one of America's top 30 innovators

Norm Rautiola expects his $40 million-plus company to grow tenfold in the next 3-5 years.
REED CITY – For entrepreneur and technology pioneer Norman Rautiola, the past 40 years have been an event-filled and thrilling ride. His career has spanned the course of the modern technological revolution-from his association with the creator of the first integrated chip, Jack Kirby, to his company's distinction as one of the 50 most innovative firms in the country. Not bad for a kid who started out selling nightcrawlers in Hancock, Mich. 
Rautiola's company, Nartron Corp, headquartered in Reed City, is a world leader in creating and manufacturing electronic-based automotive and commercial products.
Rautiola's vision to build a better world through technology led him to develop a remarkable family of products through more than 150 individual patents. His innovation for the auto and appliance industries include the first electrically-powered steering system, the first keyless entry system, the illuminated entry system, the talking car chip, the first drive-by-wire volume system which replaced vacuum-powered cruise systems, the integrated fuel delivery system, an anti-entrapment motion sensor, the first touch-controlled range and many others. 
A Michigan Tech grad and a member of the MTU Board of Control, Rautiola was the first patent examiner in the U.S. patent office history in charge of transistor applications. Rautiola said, "I was the Senior Examiner for the semiconductor industry when pioneering patent applications were first being submitted." Then, in the early 1960s, while working for Texas Instruments, Rautiola reported directly to Dr. Gordon Teal, the man who built the world's first junction transistor. "I was born at the right time and happened to go to the right company, Texas Instruments," Rautiola said. In 1967, the Upper Penninsula native set up a research center in a garage on his acreage in Jackson. Within the first year, he had a significant contract with the U.S. military. In order to fulfill the manufacturing order, Nartron was required to move to a more suitable facility. A former wood flooring plant in Reed City became available, and a contract extension gave Rautiola the time to relocate. The young inventor was about to forge his place in the technology revolution–advancing from mechanical to electronic systems. 
"I knew by integrating function—by taking advantage of the logic capability of semiconductors and by adding power handling capability through a relay and/or the semiconductor, I could merge those worlds into what is called "Smart Power®," Rautiola said. Nartron's success has been built on that concept of sense-compute-control.® Its products feature integrated electronic systems focusing on empowering the microprocessor with intelligence (adaptive self-learning). But it isn't the only innovative concept critical to the $40 million-plus company's success. Its development and production system also set it apart. 
Nartron's products are born and manufactured under the company's own roof. This vertical integration in design and manufacturing provides Rautiola optimal creative power and quality control. Mechanical, plastic, electromechanical, and electronic design all take place on-site and in manufacturing. The system provides Nartron ultimate control of processes. The novel structure, according to Rautiola, gives his company a substantial edge over the competition. 
"We have total freedom in every one of these disciplines," he said, "and we have an infinite vocabulary of form which is wholly new.
From the beginning, Rautiola concentrated its development efforts on products for the automotive market. With about 17 million vehicles being manufactured in America annually, he strategized that the high volume industry represented the greatest profit potential. As a result, Nartron's earliest success came from penetrating the heavy-duty truck market. 
"We aggressively took semiconductor technology to the auto industry. To that extent, we were one of the real pioneers," he said. Three decades of breaking new ground resulted in Nartron being named to Inc. magazine's America's "The Innovation 50" list for 2002. The local manufacturer was the only automotive supplier earning the distinction. 
Inc. looked at small and mid-sized companies (revenues under $100 million) with prolific R&D organizations. It based the list on the number of patents issued. According to lnc, the list is designed to illustrate that innovation is not dependent strictly on R&D funding but on applying a systematic and organized creative strategy. 
Rautiola built his company on that same philosophy. 
"It is not a "Eureka!" kind of thing," he said. "One can plan, organize, direct, communicate, and control innovativeness to such a degree that you can plan for invention. But you must be on the cutting edge of technology and actually push the technology in such a way that you're doing something that's never been done almost every day." 
Rautiola has been pushing the company will experience ten-fold parameters of technology since he established Nartron. Facility growth became a focus in the late 1990s. In 1999, he opened a sales and engineering office in Bloomfield Hills. 
Last year, a 15,000 square-foot Traverse City engineering facility was opened. The Traverse City property allows for future construction of manufacturing space to complement Reed City's 150,000 square-foot plant. 
With 40 patents issued between 1996 and 2001 alone, and facilities in place to accommodate growth, Nartron is now positioned to move to an entirely new phase. The Ph.D. staff is gone. Application engineering is the current buzz phrase. Fully commercializing Nartron's family of sensor products is the latest goal. 
Nartron's newest integrated sensor product features low-cost and unique high-performance qualities. It provides a new level of reliability, durability, and safety. The proximity sensing technology is currently used in keyboards, industrial stamping press controls, and other machines, which may threaten human safety. 
A key market for the sensor technology is the auto industry, where Nartron's obstacle detection products offer improved safety in the use of retracting windows, sliding doors, moonroofs, convertible tops, and other power closures. The market value of these Smart Power® Systems is immeasurable, according to Rautiola. 
He anticipates that during the next three to five years, 80 percent of the company will be based on the sensor family of products and that the company will experience ten-fold growth, pushing it to the $400 million-plus mark. Not bad for the boy who sold nightcrawlers four for a penny. But Rautiola finds the greatest compensation for his historic achievements isn't in the numbers. "The rewards for inventorship," he said, "are the rewards of being first."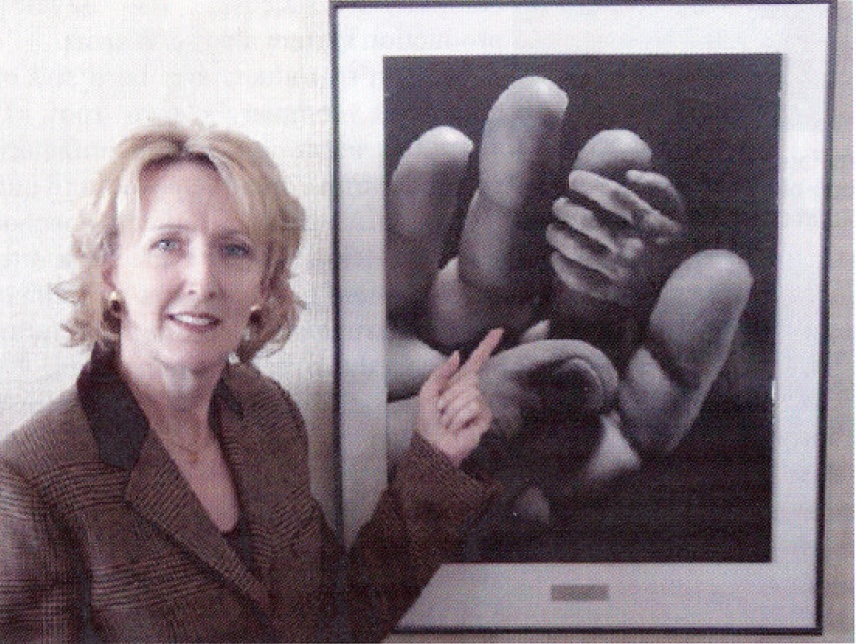 Heather Huber, Vice President, points towards "First Touch", a photograph of an infants hand clinging to Daddy's finger, depicting the total trust children have that 'we will keep them safe'. The new Nartron obstacle detection system ensures this trust will not be compromised.