Title 4 of S. 1072 would stop children from needless death from dangerous power windows in cars.
Congress can prevent needless deaths and children's injuries caused by power windows in motor vehicles. Provisions were adopted with solid support and included in Title IV of S.1072. The Surface Transportation Safety Reauthorization Act directs government action to ensure that power windows do not harm or kill children.
Protect innocent Children
We urge you to support enacting these child safety measures in the conference's final surface bill and help protect innocent children.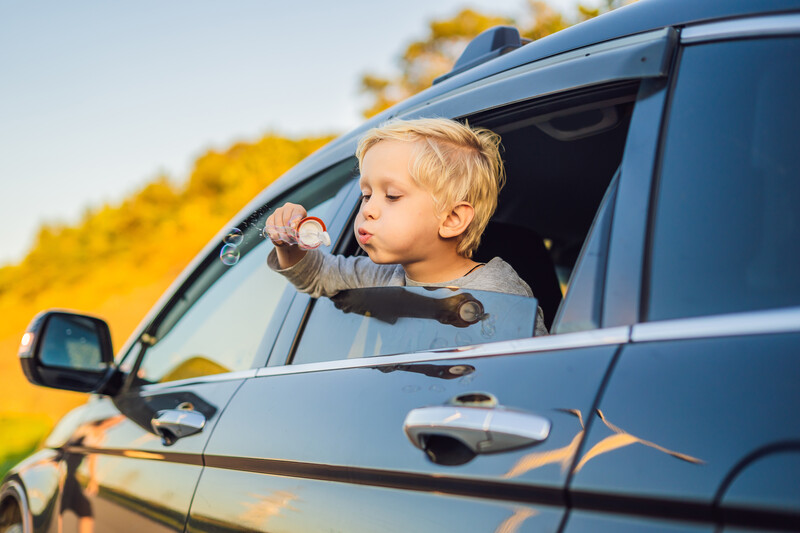 How many more kids will have to die before Congress passes this vital new law?
The latest deaths include:
A 3-year-old Dallas, TX area girl, was strangled in the window of a 2001 Ford, F-250 truck on Sunday evening, June 6. She was reaching for something outside when her knee or foot hit the power window switch, causing her head to get caught in the vehicle's window. Her mother was sitting in the driver's seat next to her daughter, talking to her husband, standing outside of the car.
A 4-year-old boy died June 2 after climbing into his mother's running car. The sheriff's department said the boy was leaning his head out of the window, and he hit the switch for the power window. The electric window of the Lincoln Continental closed on his neck and crushed his airway.
A 4-year-old preschool Box Elder, SD girl, was caught in a power window and died on May 24. Her mother was away from the car for about ten minutes, but she managed to get her head caught in the car window in that short time.
A 21-month Arizona baby girl died after her neck became caught in her Mom's Ford window on May 20. Her mother had left the car running with the windows up and the air on for two minutes.
A 14-month-old Mississippi baby was strangled by the power window of a Chevrolet Lumina when her mother quickly ran back into the house to grab a diaper bag on April 23.
A 6-year-old boy in Albion, Wis., was strangled in a car window on April 7. According to the Dane County Sheriff's Office, the child and his three siblings were in the back of their parents' Ford Taurus when they went inside an office to get a job. A 2-year-old crawled into the driver's seat and turned on the rear window control, trapping the neck of the 6-year-old between the window and doorframe.
A 3-year-old Ind. girl was strangled to death on March 30 when she got out of her seatbelt and raised the power window in her mother's car while her mother ran into a friend's house. According to the press, the mother returned to find her daughter's neck caught in the car's power windows, according to press accounts.