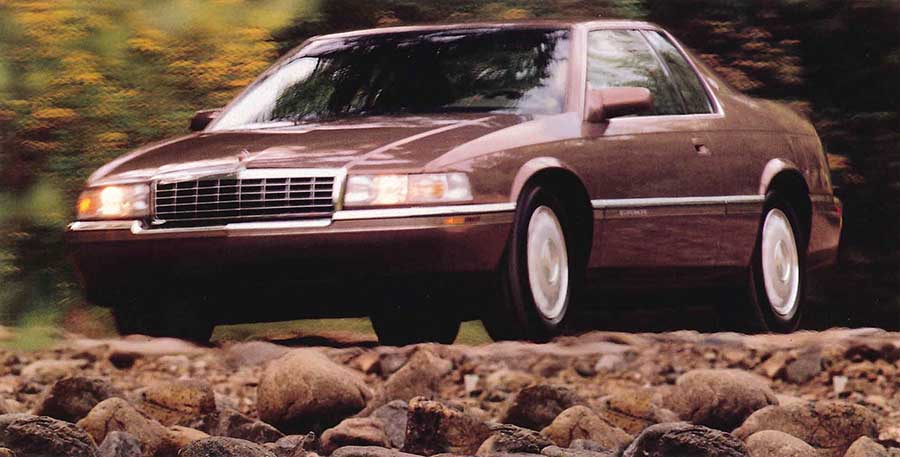 Northstar Handling Dynamics 
At 60 mph, the realtime Road-Sensing Suspension reads the road in one-inch increments. Each wheel is then independently adjusted to enhance driver control.
The suspension and steering of the Northstar System keep the driver in communication with the road, creating a confidence level that your Cadillac will do what you expect in changing situations. The linchpin of the Northstar System's adaptive handling is the real-time Road-Sensing Suspension (RSS). It reads the contours of the road every millisecond by measuring wheel position and body motion. It then selects either a soft or firm mode for each wheel independently in the span of 10-15 milliseconds The computer controlling RSS also manages the power rack-and-pinion Speed-Sensitive Steering. It delivers light effort at low speeds and progressively higher effort at increased speeds, while the Short/Long Arm (SLA) independent rear suspension maintains ideal rear-wheel geometry under virtually all driving conditions.