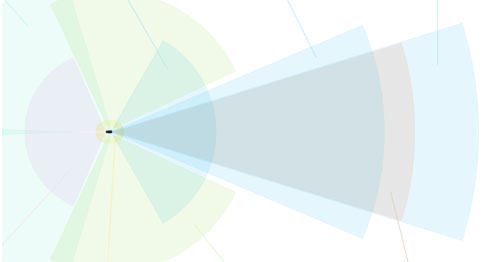 Vehicle Lens Cleaning Features
Heated Fluid for vehicle Lens Cleaning
Pressurized Air – Pressurized Fluid

Application-specific design for HAV

Dispense correct amount of heated fluid and/or air for individual vision sensors, as needed
Communications with cameras/body control
Fast heat, lowest energy, minimum fluid use
Compressed air available for leveling systems
ascencione´®
Unparalleled experience in automotive technology development and manufacture
Directed research in heated fluid and optimized cleaning
Patented CVSS architecture
Lens Cleaning System – Operating Instructions
We designed the Vehicle Lens Cleaning System. This provides heated washer fluid to a lens surface. In addition, it provides the best possible cleaning.
The control panel has three switches:
Power
Washer Pump
Wiper Motor
When Power is applied, the surface heater on the manifold is enabled. Likewise, providing pre-heating of the manifold and any residual fluid.
Cartridge Heater
Enabling the Washer Pump momentary switch. Also, enables a washer fluid pump and a cartridge heater in the manifold. The cartridge heater provides a 20°F increase in fluid temperature. Equally, over an ambient temperature of 70°F during a washer fluid flow of 20ml/Sec. Note operation with a dry reservoir does not apply to this system. Do not press and hold the Washer Pump switch if the reservoir is dry. The Wiper Motor switch is a MOM-type switch. It provides voltage to the wiper motor. When wanting a more limited stroke, it will allow reversing instead of the automatic reversal. Reversing is offered by the existing mechanical linkage.