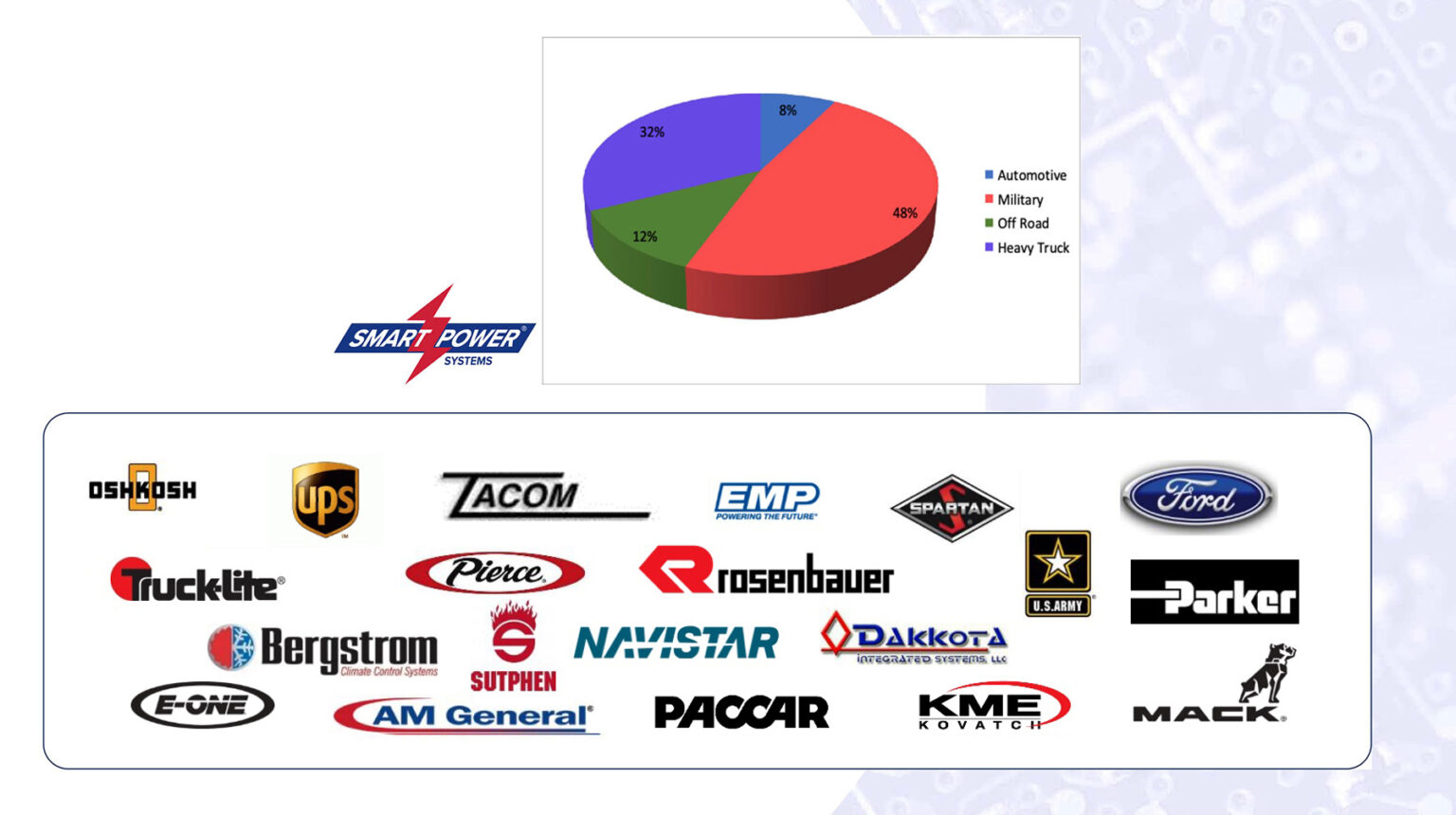 Automotive industry leading electronics manufacturer
ascencioné® The Automotive electronic industry's continued standard. Many years of becoming the preferred electronics partner of so many major OEMs. A proven track record of over 50 years in the automotive industry. Our wide range of products has been tested, trusted, and manufactured by us for automakers and military partners for years.
We improve vehicles with cutting-edge technology to improve the driving experience along with each OEM or Tier 1 with which we've collaborated. We want to continue to be the automotive industry's leading electronics manufacturer.
Oshkosh, UPS, TACOM, EMP, Spartan, Ford, TruckLite, Pierce, Rosenbauer, US Army, Parker, Bergstrom, Sutphen, Navistar, Dakkota, E-One, AM General, PACCAR, KME, Mack Truck, etc.