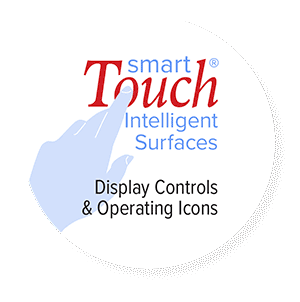 Smart Touch® / Intelligent Surfaces
On interior intelligent surfaces like garnish moldings/door trim panels, create display controls. Display operating icons that come to life. The icons activate a switch with positive feedback when a hand is nearby. The interior's aesthetic design is enhanced. You only see the controls when needed. All of this while maintaining the design harmony of the interior.
Smart Touch® is capacitive touch technology that empowers intuitive touch. Gesture interfaces in the vehicle interior with Smart Touch®. 
Features:
An active surface maximizes design and gives full 3d design freedom in styling and plastics.
Uses all of the available cockpit surface areas to add function and info-exchange through dead-front displays
Accent lighting with controls and surface finishes
Multi-level touch allows for functions pendant on touch pressure, numerous contacts, and the duration of a touch.
Reduces design intricacy – no openings for switches and no switch mounting structures, reduces wiring and weight.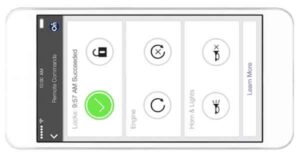 Connectivity Additional Connectivity features you can offer your customers using Capacitive Zero Force Anti-Trap Protection* Remote Lift-gate Open/Close Remote Sunroof Open/Close Remote Power Window Open/Close
Read More »