30 examples of Innovation this is how it's done!
Inc. Magazine April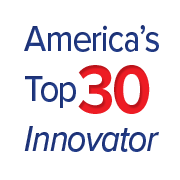 The industrial, technological and social FABRIC of America has changed over the past 30 years. Who has caused those changes?
We are No. 8!
Since 1979,
Inc.
has been focused on the most
audacious
and dynamic players in the U.S.'s economy:
entrepreneurs
. Here's what we saw at the
revolution!
8: They roll their own. For more than 40 years, Norman Rautiola's
ascencione

  ´
®
Corporation has designed and manufactured not only electrical systems but also virtually all the components that go into them Rauliola is fanatical about creating the parts in-house­ that way, everything is optimized for his products. The process also develops employees' technical expertise and gives
acencioné
oppor­tmities to innovate. Here is the article: