Chrysler 200C
Tech highlight: UConnect HMI
Developed with: Nartron
iPhone-style HMI
"What lies beyond? That's what this interior was designed to show," reveals Klaus Busse, Director of Advanced Interiors for Chrysler. The 200C's iPhone-inspired 'UConnect' IP was developed by a team of eight engineers from Nartron (the company behind Apple's Multiple Point Activation iPhone interface) working alongside Chrysler Component manager Steve Holmes, VP Electrical Andreas Schell, and Visualization Designer Brad Gieske. "We pushed them to the limit, and they pushed us," says Holmes.
The HMI is encased in a 3/16th-inch thick concave free-form glass panel, on to which images are back-projected, and has 100 times the power of an iPhone. The driver uses a virtual trackball to control a digital jukebox, tag music playing on the radio for download, later on, adjust the climate settings and perform nav functions.
Two can play
Like the driver's IP, this console-mounted virtual passenger interface features proximity sensors that can predict where the finger will make contact with the screen before it does so. Climate and radio/jukebox settings can be controlled from this access point, and a storage area below the panel can be used as a wireless charging point for cellphones. The 200C's – a modified iPhone, by the looks of it – acts as a kind of virtual keyfob, automatically activating the driver's preferred vehicle settings when they enter the car. It can also track the vehicle via GPS and remotely control the car's primary electrical systems – from anywhere in the world. While some glitches were evident when Busse demoed it for us at NAIAS, the technology clearly works.
Touch and slide
In place of mechanical switches, the 200C's electric windows are controlled by solid-state 'virtual touchpads'. These work in much the same way as the iPhone's user interface, allowing you to touch and slide your finger to raise or lower the windows. Mounted in a glass panel framed by an aluminum surround sunk into a leather armrest, this technology facilitates what Busse calls "a return to authentic, natural materials." "We wanted to take the Chrysler interior to the next level. Once you have control of the fit and finish, once you've mastered quality and material selection, what is the next step in terms of aesthetics? We believe the 200C answers that question."
Hidden 'Technoleaf'
"We wanted to create a zone that really addressed the passenger," reveals Busse. "So we developed what we call the 'Technoleaf'." The passenger-side dashboard conceals a portable multimedia touchpad that communicates wirelessly with the UConnect HMI. As such, it can be used to send navigation routes, points of interest, and other info to the driver's IP, as well as allow passengers to watch movies and surf the Web.
"Another cool feature we have is the 'Buddy Locator' – if you're in town, you can use it to see if any of your friends are around. We really wanted to interact with the Facebook generation," says Busse. "And when you want to upgrade to the 2009 model, say, you don't even need to go to the dealer – it will perform a software update automatically."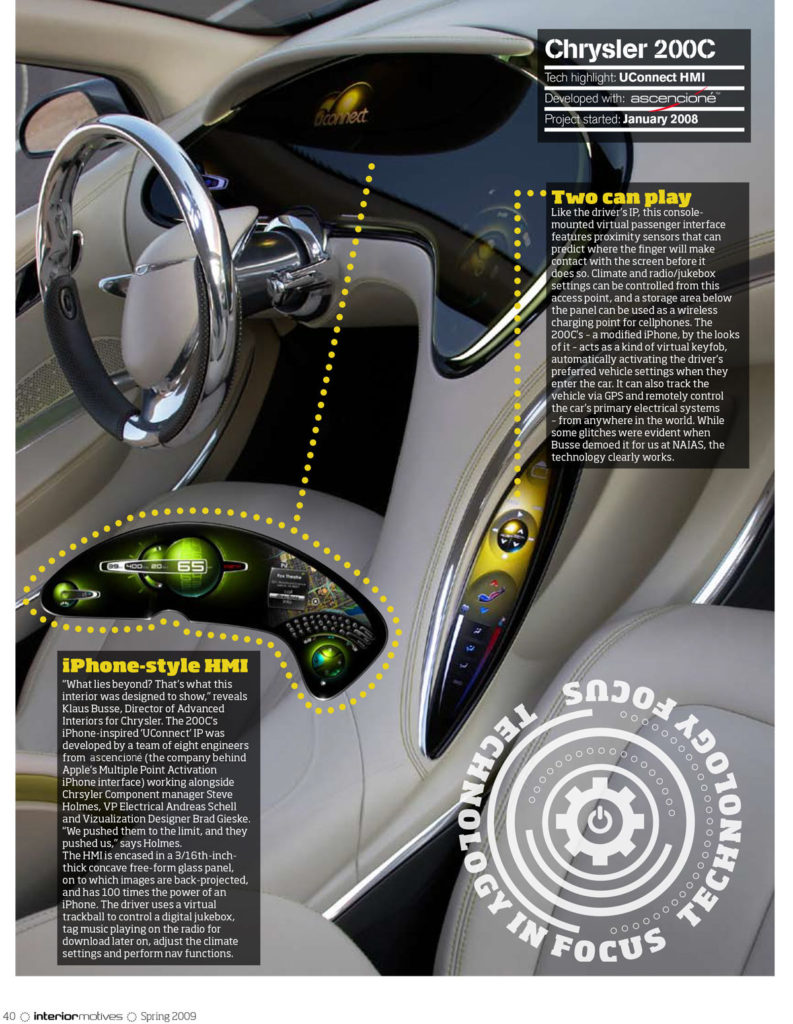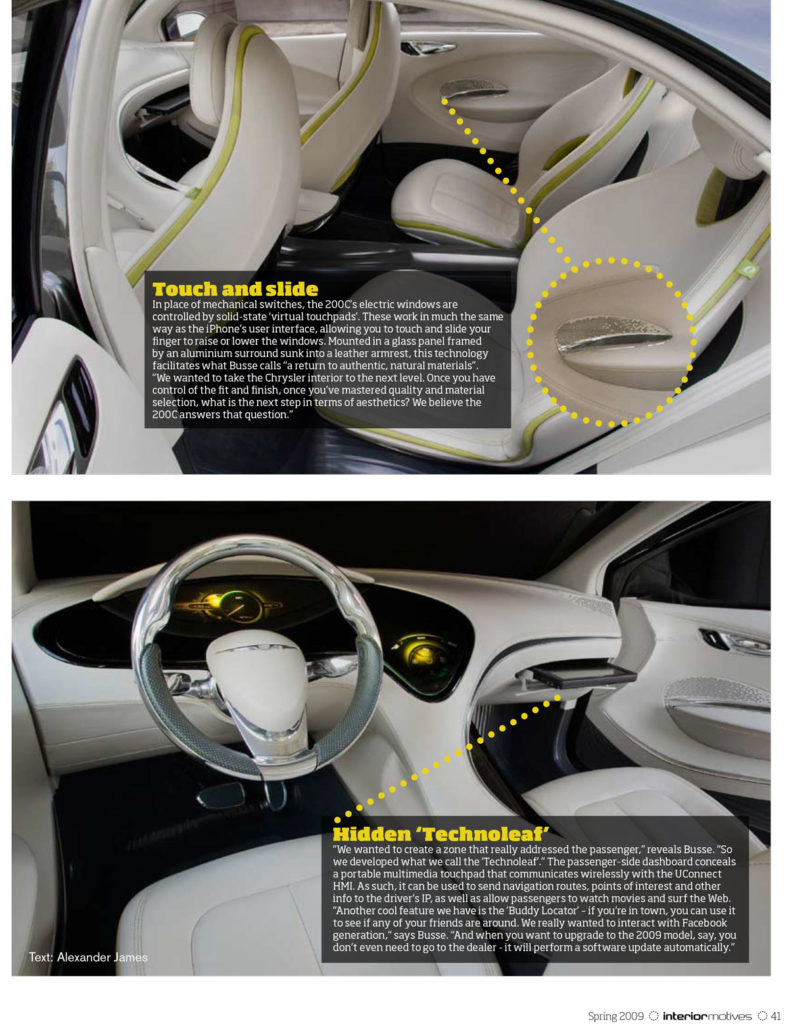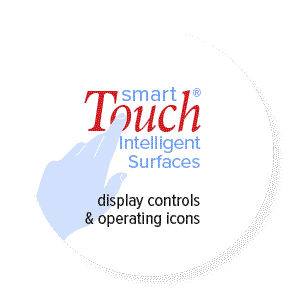 Smart Touch® is covered under one of more patents and others pending Smart Touch® and iQ Power® are trademarks of ascencione