Subject: GP8 Part Certification
ATTN: Bill Farrell – GP8 Part Certification
35 W. Huron St. Suite 404
Pontiac, MI 48058
Dear Mr. Farrell:
Flint Automotive Division would like to recognize your organization, because you have demonstrated long term process capability and performance leading to GP-8 Part Certification.
Your support of Targets for Excellence is clearly outlined in your part certification attainment plan which focuses on part variation reduction and continuous improvement.
It is evident that you have successfully implemented this plan and are therefore being awarded GP-8 part certification on part numbers:
25532661
Again, congratulations to your team!
Purchasing Agent
Manager Supplier Development and Certification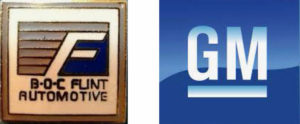 B-O-C Flint Automotive Division 
ENGINEERING & DEVELOPMENT CENTRE
General Motors Corporation 4100 S. Saginaw Street Flint, MI 48557