Auto shows turn heads for Reed City company – No buttons!
Cadillac, Michigan By Matt Whetstone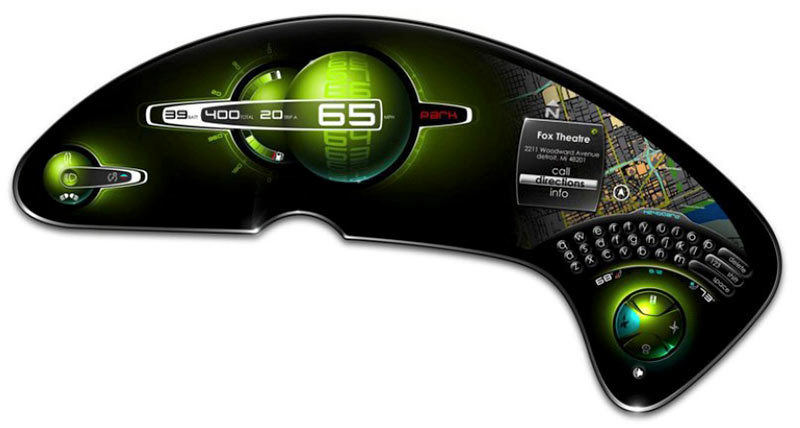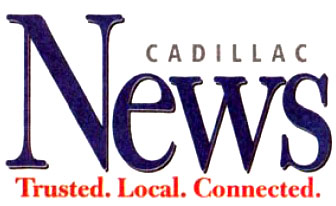 REED CITY – Imagine a world without buttons. Or levers. Or knobs. 
Nartron has. And now, the Reed City-based manufacturer is beginning to see how big that vision could become.
Following the Detroit Auto Show, Nartron's Smart Touch® technology created a lot of buzz for the manufacturer among domestic automakers.
At the New York Auto Show this week, founder Norm Rautiola said international automakers are turning their attention Nartron's way, too.
Nartron has worked with Chrysler to install the Smart Touch® technology in some of its auto show vehicles. The result is a large, button-free interface that is interactive for drivers and passengers.
Basically, it's an iPhone for your car, as Nartron owns the patents behind the technology that makes the iPhone work.
"This is really big stuff that's going to change the industry," Rautiola said. "Now, we have luxury at a cost savings. Nobody does that. With the solid-state, Auto shows turn heads for Reed City company touch-screen technology, everything can be made in any structure."
What a driver normally would see behind a steering wheel is a mish-mash of panels, buttons, and gauges. The Smart Touch puts all that behind a thick, solid piece of plastic or glass without sacrificing user-friendliness.
When the driver touches a display for the car's windows, the windows go up or down. "People ask how to interact with something behind the glass," Rautiola said. "It senses you when you wipe your finger or use multiple fingers. All buttons, knobs, and levers are eliminated. That's where the cost savings are. There's nothing to rattle or stick out and break up the feeling of the sculptured design."
With the solid-state, touchscreen technology, Rautiola said designers can create clean, sculptured lines without losing any function and at a cheaper price than before.
Interest in Nartron's technology has exploded in the last year. Rautiola said it was tough to drum up interest in the product outside of Chrysler. Once the technology was revealed, however, more and more interested parties came calling.
"What that means is some interesting and exciting things in this dreary north," Rautiola said. "I'm not sure where this is going to go, but it's going to keep rolling."
This image shows the display a driver would see behind the steering wheel. The technology is the same used in the iPhone and is patented by Nartron of Reed City. The instruments are located behind a thick piece of glass or plastic and a driver and passenger can use it as a touchscreen.
Nartron Technology
The iQ Power™ solid state touch screen systems use powerful MPA (multi-point activation), proprietary Smart Touch  technology to empower the user to simply reach and come close to its surface (which illuminates the IP), and with a flick or gesture of a finger, quickly scroll through a wide variety menu options such as climate, music, GPS, etc.
Wide design freedom in instrument panel styling/function is instantly achieved. Elegantly sculptured contours with cool, sleek displays bring "touch Trackball control of IP functions screen envy" to the car cockpit for the first time.
iQ Power™ systems dramatically improve functionality while costing much less than traditional knobs and buttons. East to use screens reduce driver distraction and significantly improve safety. A breakthrough in reliability. As the inventor of Smart Touch, our more than 20 years of capacitive touch screen design experience makes us the only choice when you need the HMI power enhancement of multi-point activation.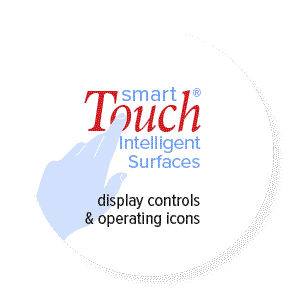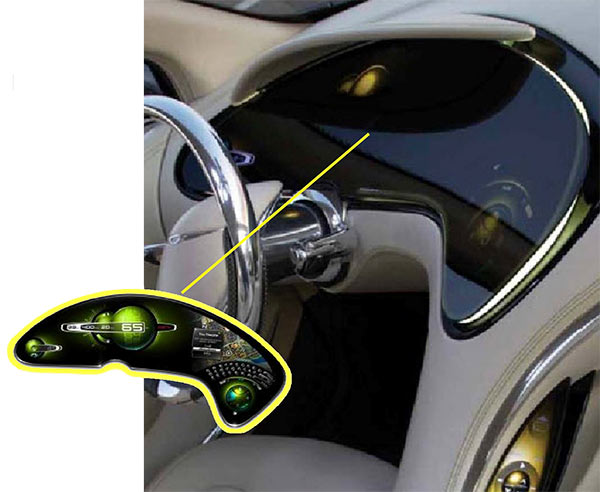 Smart Touch®
is covered under one of more patents and others pending
Smart Touch®
and
iQ Power®
are trademarks of
ascencione

  ´
®